Tuscan Ribollita Soup - A great dish that can be prepared in under 45 minutes!
Topic starter
27/01/2021 1:53 am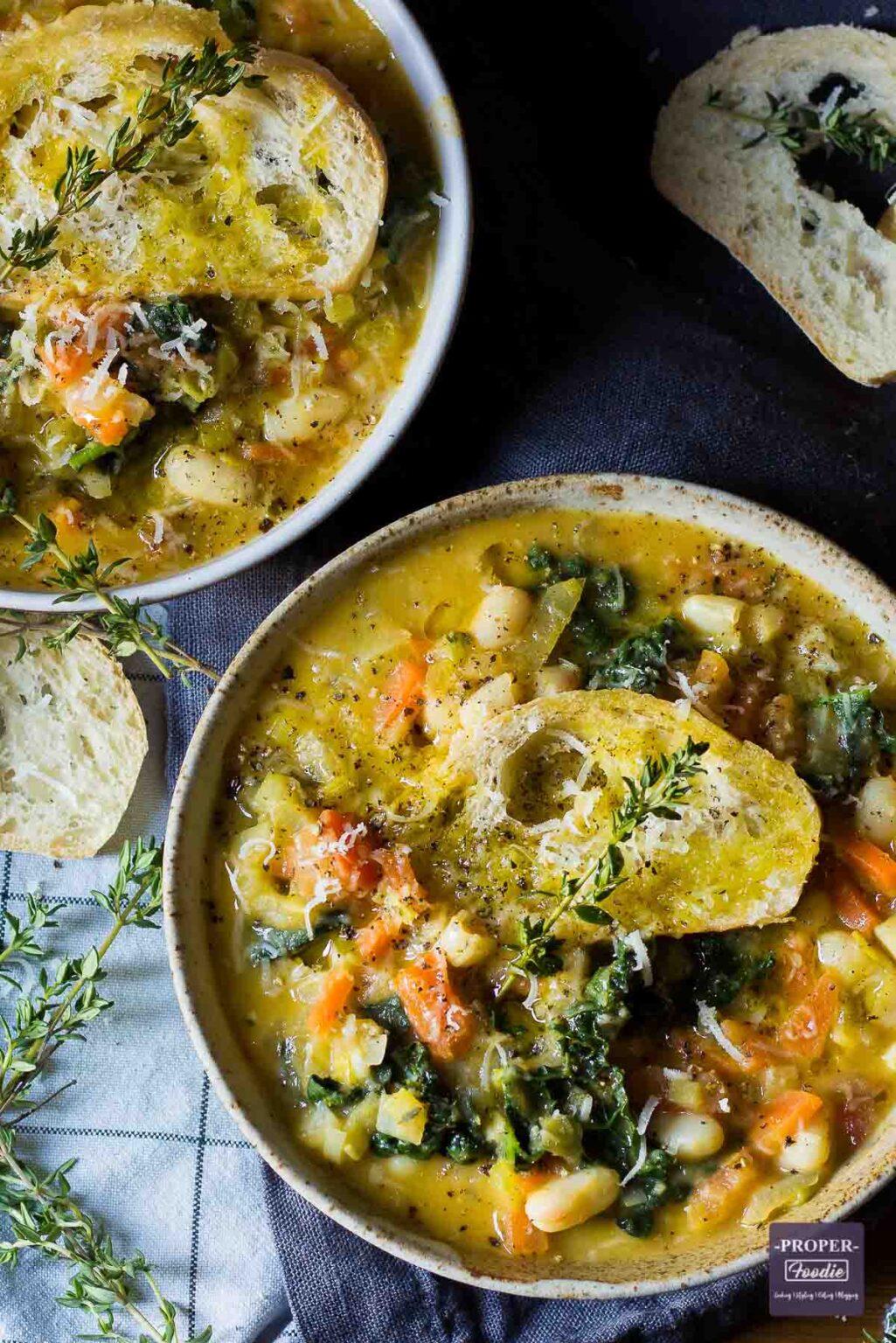 This soup is great, healthy choice and is wonderful if you have leftovers you need to use before they go bad. And to top it all off, this dish is easy to prepare.
The ingredients:
Vegetable stock
Vine tomatoes
Cannellini Beans
Dried thyme
Kale/Cabbage
Oil
Celery
Carrot
Salt & Pepper
Garlic cloves
Fresh thyme
Parmesan
Leek
Onion
How to Prepare:
Heat the oil in a large pan then add the onions and leeks and cook on medium heat until softened. 
After this, add the garlic, dried thyme, carrot and celery and then stir and continue to cook. 
Now, add the tomatoes, vegetable stock, and fresh sprigs of thyme. Stir until it's brought to a boil and then put a lid on the pan and lower the heat down to a simmer for 15 minutes. 
After 15 minutes, remove the lid and stir in the Cannellini beans and grated parmesan and let cook for 2-3 minutes. 
Take 1/3 of the soup and put it into a blender. Blend until smooth and then pour the smooth part of the soup back into the pan. 
Stir in the kale or cabbage and put the lid back on, letting the soup simmer for 5 minutes or until the kale starts to wilt. 
After 5 minutes, remove the lid and season with salt, pepper, and parmesan then serve. 
For more information, check out the recipe here at Proper Foodie and send them some love. 
If you've tried this and love it or have a variant of it you'd like to share, please do! 😀